WordPress Theme Developer and Designer in Houston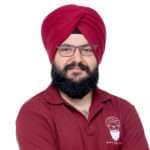 We are all witnesses how web design evolves and new and exciting new solutions are emerging almost on every day basis. It has never been more important as it is today to be really unique and offer original and individually recognized solution when it comes to designing your website. Being in this game for 8 years and counting, we have obtained tremendous knowledge and experience in this field. It will be our pleasure to get in touch and offer insight on this topic with the final goal of creating that unique and personalized WordPress theme that will proudly represent your online platform. Whether that is a blog, business page, marketplace or just a simple personal page, we will offer you a variety of different options and designs to choose from on our path to separate your online presence from others thus offering you deciding advantage over other look-a-like solutions.
Creative
I try to be as creative as it needs. I am aware of all the latest trends in the market and this definitely helps in creating an awesome design.
Innovative
For every project i understand requirements very carefully, and suggest a best suitable path.
Smart
I am a problem solver and not problem asker. You just need to tell me what you need to be done.