WordPress Plugin Developer in Houston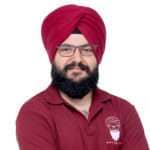 If you are in need of expanding your website functionality, or you have came to a conclusion that you'd need to improve on the existing solutions, we would be happy to get in touch and discuss how our long experience and a team of professional WordPress developers can help you by creating customized plugins that will enhance your website instantly! We are certified WordPress plugin developers and having that knowledge under our belts helps us identify opportunities to enhance your website functionalities, as well as work on already existing solutions and fixing the errors in your currently used plugins and WordPress themes. We are looking forward to get in touch with you and hear how our expertise can be of service!
Creative
I try to be as creative as it needs. I am aware of all the latest trends in the market and this definitely helps in creating an awesome design.
Innovative
For every project i understand requirements very carefully, and suggest a best suitable path.
Smart
I am a problem solver and not problem asker. You just need to tell me what you need to be done.