Elementor Developer in Houston Area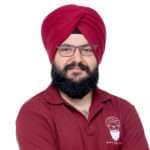 Advanced Custom Fields plugin is a very popular choice of millions because of its easy implementation and the advanced features it offers to its users. It enables you to have complete control of their custom fields and also customize the field data according to your needs. By using Advanced Custom Fields plugin we are able to provide you with a variety of different options and added functionality to meet all your requirements and expectations and most importantly we make it so that is completely compatible with your selected themes and other plugins already used on your website. We offer implementation of a variety of customized fields, creating customized templates and resolving all the issues already standing in your way of having fully functional forms on your platform. Our vast experience will give you a competitive edge and will allow your customers to enjoy their experience getting in touch with your online business!
Creative
I try to be as creative as it needs. I am aware of all the latest trends in the market and this definitely helps in creating an awesome design.
Innovative
For every project i understand requirements very carefully, and suggest a best suitable path.
Smart
I am a problem solver and not problem asker. You just need to tell me what you need to be done.