Divi Themes Expert in Houston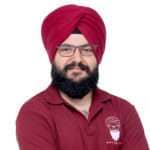 Being a professional WordPress web development team we are well aware of the modern tendencies and current market demands. As a certified WordPress developers we are using numerous tools in our every-day work to ensure we meet all the requirements set by our clients and exceed even their wildest expectations. One of those tools is a Divi Page builder, one of the most popular WordPress visual aids. By creating a special and unique theme just for your business and your website, and being able to customize it to a very specific details to suit all your needs, our team of professionals will ensure to fulfill all your needs and successfully transform the idea in your mind to create beautiful and unique website. Thanks to Divi theme, its customization features and combined with the work of our experts, your online platform will never fail to impress!
Creative
I try to be as creative as it needs. I am aware of all the latest trends in the market and this definitely helps in creating an awesome design.
Innovative
For every project, I understand requirements very carefully and suggest the best suitable path.
Smart
I am a problem solver and not a problem asker. You just need to tell me what you need to be done.