Visual Composer Expert in Houston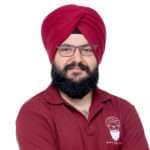 With extensive experience in creating web pages in WordPress for more than 8 years it was only natural for us to use the most efficient tools that help us create stunning looking websites. Visual Composer is one of those tools that allows our team of experts create and manage beautiful websites by using this intuitive and efficient platform. By implementing Visual Composer plugin in our everyday work we are able to identify and fix any kind of errors on your website as well as to drastically extend the functionality by adding additional forms, elements, content and other features. Visual Composer makes the process of page building process intuitive and easy and our team is ready to showcase the expertise and help you build your website now!
Creative
I try to be as creative as it needs. I am aware of all the latest trends in the market and this definitely helps in creating an awesome design.
Innovative
For every project i understand requirements very carefully, and suggest a best suitable path.
Smart
I am a problem solver and not problem asker. You just need to tell me what you need to be done.