Contact form 7 Expert in Houston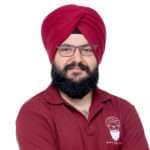 Have you ever thought you'd want to improve and add additional functionality to your website forms? We can certainly help you with that! Contact Form 7 is exceptional addition in our set of tools and using its features our team of professionals is able to add all the extra functionality you'd like to have. Apart from adding additional form fields with Contact Form 7 we can successfully manage multiple forms on your platform, customize them to suit you needs as well as easily detect and fix errors in already existing ones. Allow us to help you and we guarantee your website visitors and customers will have only the best and most functional experience visiting your business page or blog in the future!
Creative
I try to be as creative as it needs. I am aware of all the latest trends in the market and this definitely helps in creating an awesome design.
Innovative
For every project i understand requirements very carefully, and suggest a best suitable path.
Smart
I am a problem solver and not problem asker. You just need to tell me what you need to be done.