Gravity Forms Expert in Houston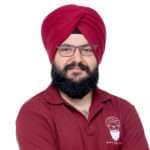 In our continuous efforts to provide only the best service to our clients we are obliged to use only the best solutions on the market to ensure delivery and satisfaction. To ensure this, Gravity Form WordPress plugin is one of the tools that we take advantage of – we create and manage beautiful forms ranging from the very simple contact forms to the most challenging solutions such as payment gateways and membership forms. We can customize these solutions to fit all your needs and can successfully troubleshoot for any errors and functionality glitches on already existing forms on your platform. We can build you complex, powerful contact forms, surveys or even online quizzes, so do not hesitate to get in touch with us and take advantage of our 8 years long experience and expertise!
Creative
I try to be as creative as it needs. I am aware of all the latest trends in the market and this definitely helps in creating an awesome design.
Innovative
For every project i understand requirements very carefully, and suggest a best suitable path.
Smart
I am a problem solver and not problem asker. You just need to tell me what you need to be done.