WooCommerce Developer in Houston Area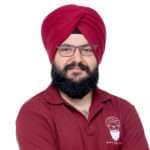 Mike is an amazing WooCommerce developer who has been working in the industry since 2013 and has been building, fixing and enhancing WooCommerce stores.
It doesn't matter if the project is small or large. As long as you are using WooCommerce for your WordPress website, there is almost nothing that we cannot do here at WPXHouston.
The process starts with a call with Mike where he understands the problem and listens to the client's expectations. Being in the market for so long and working with all kinds of businesses Mike can suggest the best possible solution for your WooCommerce website which is cost effective and ensures scalability of your website.
Let's just have a call and feel the difference.
Creative
We have Frontend expertise to handle customizations on product, category, checkout & other WooCommerce templates.
Innovative
I have experience with Memberships, Subscriptions, & other WooCommerce plugins; Suggesting an optimal solution.
Smart
I am a problem solver and not a problem asker. You just have to tell me what would you like your WooCommerce store to do for you.
What is the hourly rate for any development work in regard to a WooCommerce store?
We charge $80/hour for all jobs on an average

What kind of services are provided for a WooCommerce store?
We can help in fixing broken WooCommerce stores; coding a new design for archive, product, or checkout pages; New feature development; And optimizing the WooCommerce speed and load time.

How to get started?
If you need any assistance with your WooCommcerce store, you will need to contact us so that Mike can do a screen share call to understand the requirements and provide a solution.

Is there a step-by-step process that one should know to begin work with WPXHouston?
Yes. Once you start to chat, call or submit the callback form, you will be offered some time to set up the discovery call with Mike. Mike will provide you with an hour estimate and will start the work after approval. For more details, you can check out our process in detail here: https://wpxhouston.com/