Thrive Themes Expert in Houston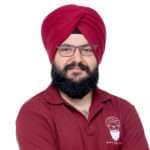 As an online business owner you are definitely aware of the importance of how your website communicates the message to your potential consumers and the difference effective platform can make in converting your viewers to clients. Thrive theme serves exactly to that purpose. Our team of experts will apply all the functionality of this fantastic theme designer to create personalized, unique, recognizable child theme, customize it to match and suit all your needs and add all the functionality needed so your online business platform serves its best purpose – to be an ultimate aid to you in converting those viewers into clients. Using Thrive theme we will partner up and build you your online business solution taking care of every single aspect on the road to success!
Creative
I try to be as creative as it needs. I am aware of all the latest trends in the market and this definitely helps in creating an awesome design.
Innovative
For every project i understand requirements very carefully, and suggest a best suitable path.
Smart
I am a problem solver and not problem asker. You just need to tell me what you need to be done.